first things first! i'm sorry for the majorrr blogging hiatus. i won't be totally "back" until the start of 2011 (that's when college apps should be over!) i uber
want
to blog--i actually have a ton of pics to post from weeks ago and multiple class of fashion photos waiting to be editted and uploaded. but i promise my blog and CF will be running in due time, just not at this time. :)
these past few days have been fabulous even tho academics have been kicking my butt. but seattle had its first snow a few days ago and now it's Thanksgiving break (nothin' like snow days!)! today i went to nordstrom rack and bought a couple of tops! i can't wait to take pics and show you!
but in the mean time, after whipping up an AP bio presentation with my friend isabelle, she took some fabulous pictures that i've been itching to share! so i hope you like them! she's a fab photographer and blogger so fo sho check out
her stuff
! i promise you won't be disappointed. she's quite the photographer and fashionista.
before i share the pics from our "date," here's some of her pics in which she's wearin' my cardi! (she's the chic i have been doing clothing swaps in my latest posts). she did a whole
blog post
mixing and matching my cardigan to her cool stuff. :]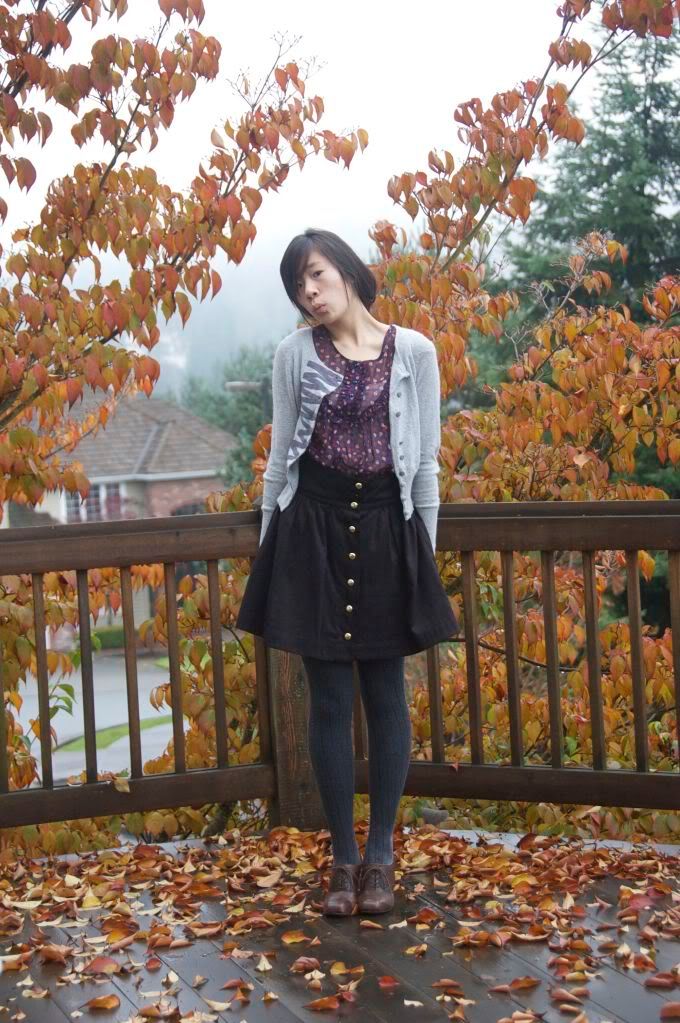 now here are the photos from our shindig :):) (once again, dont forget to click - they look off-the-wall up close and personal)
also, i must say i apologize for my previous post's title. it was originally "menage a trois." i thought it was just a pretty french phrase that katy perry used in her song "last friday night" to make her song a lil classier. but it's katy perry; i should've expected more. so fortunately, my friend pointed out what that actually meant and that's gone.
i don't believe i'll be back for a few weeks so here are some blog posts of mine (and others) that should keep you excited:
my last blog post
(one of my favs! and a major season shift in just a few days/weeks!)
homecoming + hp
bright red cardis

CF - this gal is adorable
a week of school
korea
/
travel posts
all of my past class of fash posts
and my tumblr has something new almost evryday
:)
these are some of my fav posts from the past 4-5 months! but there's a lot more you can feel free to browse as well. i'll try my best to at least post fun media/image posts. :)
song of the moment
sixth period - even stevens (i miss this show so much i am crying inside. when i'm done with college apps, i know what i'm watching to celebrate. and if you're not sure what to get me for xmas, i'd be glad to have the even stevens musical in my arms) ;) ;)
and here's some inspiration if ya needz: